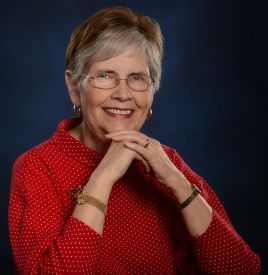 My name is Diane Wilson and my business is Tamarack Haven.
I specialize in working with people who want to live younger longer--or even want to take back lost ground.
I made a commitment 43 years ago that I wanted to age with grace and style.
I wanted to live younger longer and have those same benefits for my family. And I wanted to be able to give back to my community for all of my years on earth. I truly believe that we do not need to disintegrate to death.
Forty-three years ago, I suffered from seasonal sinus infections and a run down immune system. I found myself getting dizzy in the health food store trying to figure out which bottles, on the countless shelves, were the best to buy for me and my family. I never knew if I was doing the right thing. I'd read the labels and didn't know what they meant. How would I know? Well, because of people who had the expertise I was looking for, I was able to get those questions answered, and I made a commitment to a line of products for nutrition, my body, my home, my children ~ everything in and around me.

Now for the last 40 plus years, I haven't had sinus headaches or any other kind of headaches, and rarely colds, flu, etc. I enjoy great health and, even though the clock is ticking, I feel better than ever. (As I said, I believe that we don't need to disintegrate to death.)

So what does that mean to you?
Many people want to live younger longer, and they ask me, is it too late? That's a good question. I know a lot of people who have said, "Yes, this is working for me." So, what's the risk? What if it does work for you?
My specialty is working with people like me who want to live younger longer--or even want to take back lost ground.
If that is who you are, check out my Pro-Active Products page (in the Navigation column at the left) and give me a call at 814-273-8517.