Shop Tamarak Haven's Online Store

ARE YOU PRO-ACTIVE ABOUT YOUR HEALTH?
(Do you exercise, rest, manage your weight, use natural food supplements, etc.?)

Most of my customers are pro-active about their health because they want to
-feel and look the best they can,
-prevent gradual disintegration, and
-avoid the medical maze, if at all possible

Using a good balance of products that includes nutrition and skin care, as well as eliminating exposure to household toxins, is my recommendation.
The following products are staples in my daily routine, providing me and my family with optimum health and a toxin-free home.
Rx for a Healthier Life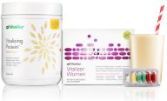 Foundations Regimen
180 Turnaround Kit
Nutrition Therapy Skin Care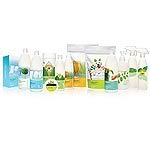 Get Clean Starter Kit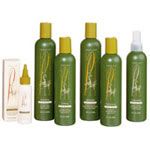 ProSante Hair Care

Enfuselle Moisturizing Shower Gel
Meal-in-a-Bar Peanut Butter Chocolate Chip (shown), Berry Almond Crisp, White Chocolate Cinnamon